Classic 1920s: Vintage Mens Ties
The comeback of 1920s vintage mens ties is not surprising. 
Classic 1920s ties have been worn successfully, from the slim Jazz Suit to the original men's business suit.
Nothing really distinguishes a tie from the 1920s, to those that follow. They've come in many widths, from the classic 3 inch wide tie, to some over 5 inches wide.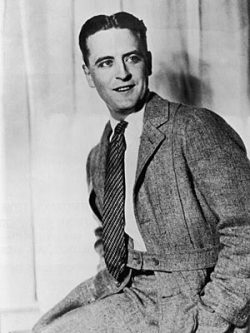 F. Scott Fitzgerald in Wool Suit and Silk Tie
The Father of the Necktie
Jesse Langsdorf should be called the father of the modern necktie. Langsdorf was a tailor, who in 1924 created the traditional bias cut and 3-piece construction of the necktie as we know and love it today.
No one knew then the impact a man's tie would have on the consciousness of how men are supposed to dress.
To this day a man's tie suggests professionalism, control, and power. To this day the triangular shaped tie is referred to as a Langsdorf tie.
1920s vintage mens ties are typically striped, in dark colors. Such as dark navy blue with lighter rich gold stripes. 

Masculine & Classic Men's Ties
Brooks Brothers, the esteemed American suit maker, made the stripes on their ties in contrast to the English, running down from the right shoulder to left. English men used the necktie to distinguish which club or University they're affiliated with.
In the first half of the 20's, ties were a bit shorter than they are today, typically ending above the bellybutton. The length has increased to hit right at the top of a man's belt.
Overall, 1920s vintage men's ties are a study in elegance and masculinity. Quality durable fabric, simple strong patterns and colors.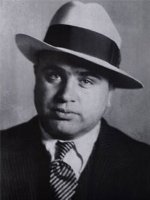 Al Capone: Trademark Fedora and Tie
---