Rediscover 1920s Mens Fashion
1920s Mens Fashion was "Classic"
The impact the 1920s had on modern men's style cannot be overlooked. From suits to sportswear, men wore well-made and well-tailored clothes that have stood the test of time.
Esquire Magazine recently chose several 1920s icons for their Top 75 Best Dressed Men of All Time: 
Al Capone - #3
Albert Einstein - #25
Humphrey Bogart - #35
F. Scott Fitzgerald - #45
William Faulkner - #65
Fred Astaire - #68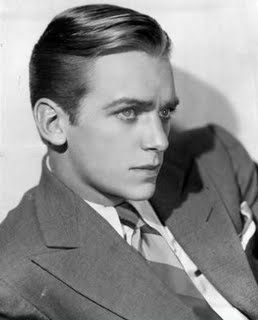 Douglas Fairbanks looks sharp in the classic men's fashion of the 1920s
Carey Grant just missed the list since his career didn't start until 1932. Michael Corleone from The Godfather Trilogy was born in 1920 and comes in at #21.
That is a lot of star power and great mens fashion. 

Classic Look of 1920s Mens Fashion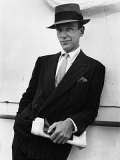 Fred Astair, Dapper As Always
If you think of men's style in the 1920s you have to think of a very masculine look. Ernest Hemingway, Charles Lindbergh and F. Scott Fitzgerald were some of the most manly men ever.
Defined shoulders, narrow hips, quality durable fabrics like leather, wool and cotton were typical of men's clothes. Classy ties and accessories brought the look together. 

Gentleman's Aesthetic
Men's fashion wasn't the same in the 1920s as it is today, of course. Men wore top hats with tails for formal occasions like the theater or weddings.
Beneath this, a white dress shirt and a starched removable white collar.

Shoes
Were a big part of the style. Oxfords were typically worn with formal evening wear.
The classic black and white or black and tan wingtip show was also very popular for formal occasions. 


Black and White WIngtips
Hats
For men in the Roaring '20s there were many popular hat styles to choose from.

The Fedora
The Trilby
The Porkpie
Classic Top Hat
The Bowler
Newsboy Cap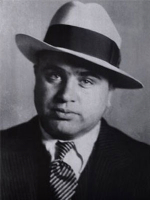 Al Capone in a Fedora and Tie: The #3 Best Dressed Man In History 

Of course, the Fedora and Trilby are still worn by stylish men with the attitude and guts to pull it off. After all you can't wear a hat well if you don't have confidence in it. 

Men's Fashion Accessories of the 20's
From the classic bowtie to the classic standard length tie, men accessorized well in the 1920s.
Pocket watches, ascots, scarves, were all popular items for 1920s mens fashion depending on climate and culture.
Plus Fours and Knickerbockers
Plus-Fours, sixes, eights, etc. all referred to how many inches below a young mans knee his trousers hung.
This look was popularized by professional 1920s golfers like Walter Hagen and Bobby Jones.
The craze developed in England, at Oxford University, and evolved into a style worn by men for much longer than you'd expect. Amazingly, they were worn until the 1950s.
1920s Mens Hairstyles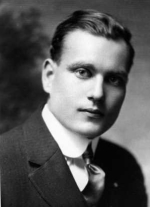 Typical Men's Hairstyle of the 1920s
Simple is the word to describe men's hair in the 1920s. Cut short and fading up to a longer top that could be styled neatly using hair tonic or grease and a comb.
Men still style their hair very much in the same way. Leonardo Dicaprio, George Clooney, and many others famously wear hair that could be straight out of the 1920s 

---