About Me 
The tale of how this website took an injured firefighter, who new nothing about business, from confused newbie to leading marketing teams for billion dollar Silicon Valley startups. 
What a long strange trip it's been!
I started this website in 2007 not knowing what to expect. I didn't have a clue how my life would change as a result.
At that time in my life I was a single dad, who had recently quit his decade-long career as a wildland firefighter.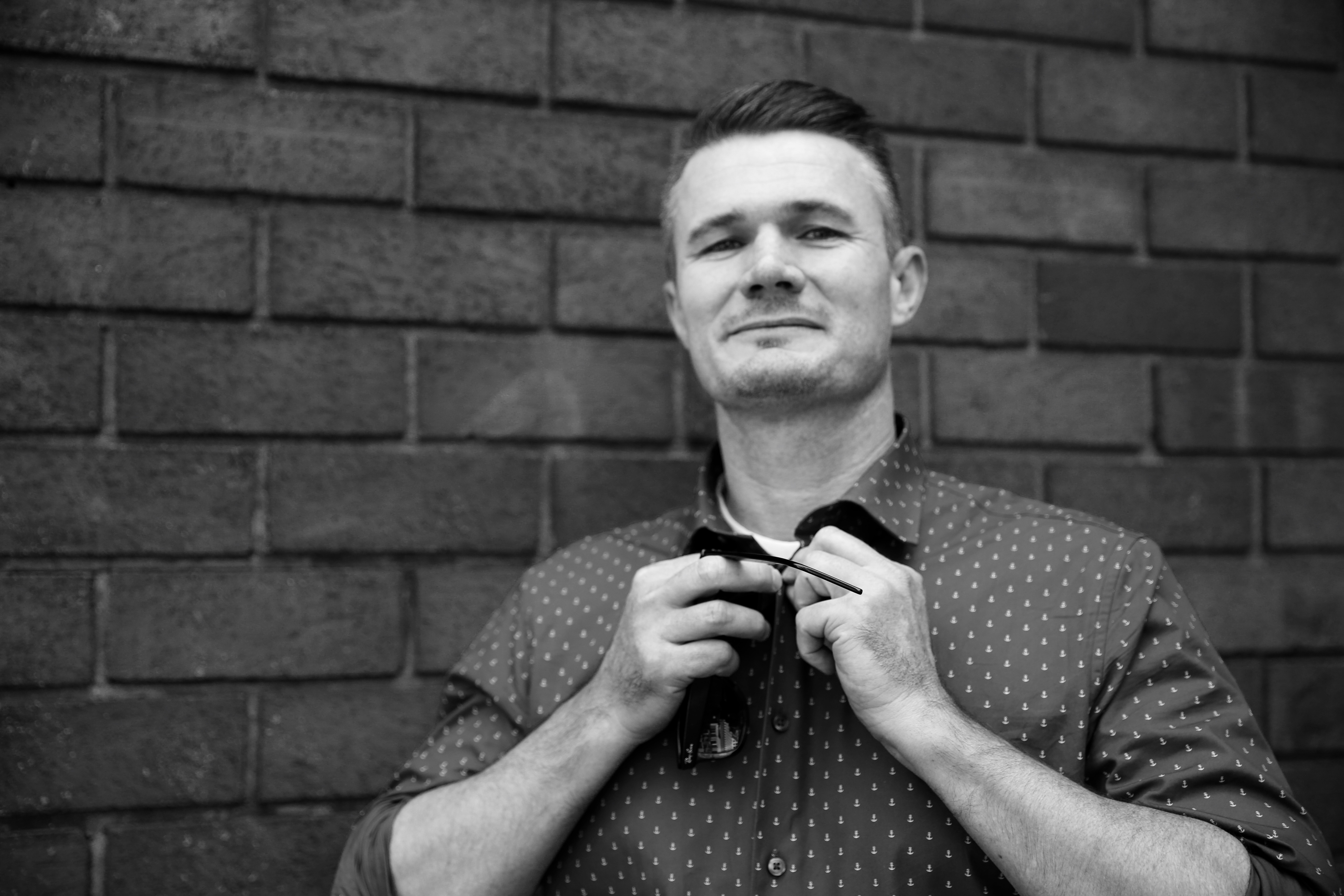 I'd been hurt on the job several years before and my body could no longer handle the long shifts, sleeping on the ground, and the rugged work that is required to do the job well.
Besides I wanted to be home to be a great dad to my 6 year old son, Shea.
Firefighting had thankfully allowed me to go to college where I'd majored in English and creative writing.
I had not done particularly well in high school, but through lots of hard work and late nights I'd done well enough in college to graduate with honors.
However, after 10 years of fighting fire, I didn't have a ton of option when it came to locking down a professional career that didn't include busting my back. 
My search for a new profession.
I began exploring different Master's degree options, and realized I was drawn toward becoming a lawyer. So I decided to go to law school. 
I studied for the LSAT, and I was really stoked when I did well enough to be admitted to a middle-of-the-road law school. 
But, as I found out quite quickly, being a present single parent and doing well in law school are difficult tasks to combine. I didn't have the time or energy to do both well. 
So I chose being a good dad over law school. It was the right choice for me. 
I bounced around from job to job for a bit and then I received a bit of great advice from the one place every 20-something man wants to get advice... 
My mom.
"Why don't you just focus on doing something you like to do?" 
Hmmmm. why didn't I think of that? Thanks mom. 
So I began researching different ideas of things I enjoyed on the internet.
Playing poker (too risky)
Fire fighting (doesn't really happen online)
Fishing (maybe I could be a fishing guide?) 
Writing (this was an exciting idea, I'd always wanted to write for a living)
I wasn't a great writer. I wasn't even sure I was a good writer, but I'd always really enjoyed being able to express myself.
The thought of writing online seemed really strange.
These questions kept swirling through my head:
What would I write about?
Who would read what I wrote?
How do you build a website?
How do you make money from your site?
I started down the rabbit hole of "how do I make money on the internet"... 
For anyone who has been down this path themself, you know the mess I found. 
Empty promises, scam after scam. I even fell into some of them. 
Sites promising I could make money auto-magically - if only I send in $999+. 
I lost thousands of dollars I didn't have to lose.

I tried selling pills, vacations, marketing systems, books, and a few other things I've totally forgotten at this point. 

None of it worked, I alienated friends, and I grew apathetic about the thought of making money online. 
I figured I just wasn't smart enough to figure it out. 
Late on night, I found something that said I could take a subject I knew about and turn it into a real business. 
I was interested, but I was past the point of getting my hopes up. I'd already heard enough and been burned enough to avoid optimism. 
But the idea of taking information from my head and turning it into a real money making business, burned a hole in my brain.
I couldn't shake the idea.

But remember, I had no clue how to make a website, much less how to get traffic to one, much less how to earn money from it. 
So I continued researching.
I had a steady job working in a granite quarry in Northern Idaho. We built custom countertops from granite we sourced ourselves, i.e. from granite boulders we blasted out of the earth.
When I wasn't drilling holes to stuff with dynamite, or grinding counter tops flat with an absurdly large rock grinder in the frigid Idaho winter, I was researching what topic I wanted to create a website about. 
Topics I explored:
Fly fishing (my passion)
Poker ( still too risky, and let's be honest, I wasn't close to being good enough to write about it)
American Literature (interesting, but how do you make any money?) 
History (I'd always been interested in the 1920s fashions, music, and people) 
One night I was watching my favorite movie. It has flashbacks to the 1920s and stars Robert De Niro as young Vito Corleone. Of course I'm talking about The Godfather II.
I was amazed by how the stages and the costumes transported you back to 1920s, New York.
And it hit me like a Jack Dempsey 
right cross
... 
If I was so intrigued by the 1920s, there had to be other people that were into the era as well. Right?
But how would I figure out if anyone was out there looking for the 1920s?
I remembered the website that told me I could earn money from my knowledge. 
I went back and scoured the site, no one seemed to be focused on the 1920s as a business. I didn't know if that was a good thing or a bad thing. 
I didn't know anything. 
Doing the research. 
The site said I need to do market research. I had no clue how to get started. 
They said they would walk me through each step of the market research, how to build the website, and how to create content that earns money. They explained that if you followed the steps, it was fairly easy to build a website that works. It just took some time, thought, and effort.
I decided to take a chance.

In those days, a $299 investment felt like a huge risk for me, but I figured the full-year money back guarantee was worth the risk.
So, I leaped. And there I was, the proud owner of well, an idea to build a website. 
Where to start?
The great thing was they broke down the entire process into 10 steps. This made it approachable and easy to take each step as quickly or as slowly as I wanted. 
I went through the full research phase, and landed on the 1920s as the subject for my website. I registered the domain... 
And this site was born!

I started writing immediately. I published the homepage. The content was terrible. 
I published a few more pages and slowly, over time, I became better at creating content.
But, even after I'd published 10 pages, I wasn't getting any traffic. 
After all of that, maybe this WAS another scam?! 
But I continued building content, I went back and rewrote the crappy homepage. 
I followed the directions to the letter... and after about 90 days the site traffic started growing. 
Slow at first. 
5 visits a day, 10 visits a day, 25 visits a day. Jumping to 100 visits a day after about the 6 month mark. 
After 1 year the site was getting 500 visits a day! 
Not bad for a small ugly website with no advertising budget. I was making a few dollars a month at this point selling ad space. 
Then Halloween hit, and it happened. 
Remember this was in the mid-2000s. eBay was just getting started. I had just posted a few 1920s dresses on the site with links to eBay sellers. Every time someone clicked from the site and registered as a new user at eBay, they would pay me $50. 
That October over 20 people registered as new eBay users from my site. 
I'd just made my first $1000 online!
I couldn't believe it. 
I continued growing the site and building the Facebook page (which at this point has over 17,000 followers). 
Over the next 2 years the site grew into one of the top .5% of websites for traffic on the web! 
I was routinely making $1000-$1500 per month from different sources, and I decided to quite my job at the granite quarry, and focus on building websites full time. 
Looking back, I'm still in awe of the first 2 years of growing this site.
What would I change now? 
I made a few mistakes in those early days, here are a few:
I didn't do enough research at the beginning and choose a niche that was super "monetizable"
I built some crappy content that held the site traffic back, quality content is the biggest tenant of building a high traffic site
I didn't continue to build after the site got to a certain point, this allowed competitors to make up ground and take some of my traffic over time
I chased traffic volume vs. going after money (I naively thought traffic would equal money, but I learned, it doesn't)
So, how has my life changed since then? 
Over time, my friends and family realized this internet thing was kinda working for me. People naturally became curious as to how it worked and they would ask me:
"Tell me again, how do you make money on the internet?" 
I began consulting for small local businesses. Helping solo-prenuers build a Women's Fitness Bootcamp, helping a local garden tool maker who'd been in business for 20 years grow his sales 10X in 90 days, helping a friend of my family sell his first barb wire fencing product he'd patented, or a contractor build his new construction business. 
Slowly I grew a reputation as someone who could help small businesses grow traffic and revenue on their websites.
There was still something missing. 
There was so much more for me to learn. I wanted to continue to grow my marketing career, so I took a job on a growth marketing team at a leading online home improvement retailer.
I learned so much.
Like how much money big online businesses spend every day (well over $100K per day). 
I learned about business leadership and how to hire a marketing team. It was an awesome, eye-opening experience. 
Keep on, keeping on. 
From there I decided I wanted to keep growing my career, and keep learning more about business both online and off. 
I went to work as a consultant at a marketing and analytics agency leading strategy and growth for online brands (big ones that sell diamonds and monthly subscriptions to binge worthy shows).
Then I got my big break. 
I was hired to come build a growth marketing machine for a website in the "crowdfunding" space.
It was now 2014 and there were many businesses popping up in peer to peer crowdfunding. Ours was about the 9th largest at that time, we were competing with the giants like Kickstarter.com, Indigogo.com, and GoFundMe.com. 
I was the first marketing hire at YouCaring.com and I set up the marketing system the same way I always had. I did the market research (much the same way I'd been taught all those years before), I developed the site blueprint (I know call it site architecture because it sounds smarter), and I developed the paid marketing the same way. 
Truth is, I was scared I would fail.  
I was afraid at some point the things I'd learned along the way would stop working and I'd be exposed as a fraud, ex-firefighter that didn't have a clue what he was doing. 
I was scared, but I moved forward anyway. 
And the site started growing, slowly at first, and then faster and faster. 
We grew from 1000s of visits a month to MILLIONS. 
In August of 2017 Hurricane Harvey hit Houston, TX and the surrounding areas in the Gulf of Mexico. The very generous and community-minded football player, JJ Watt started a fundraiser for Hurricane Harvey relief. 
He found the site through a search engine searching for the term "free online fundraising." 
His fundraiser went on to raise over $37,000,000 (yes, thirty seven million dollars!). What an amazing experience to be a part of this story.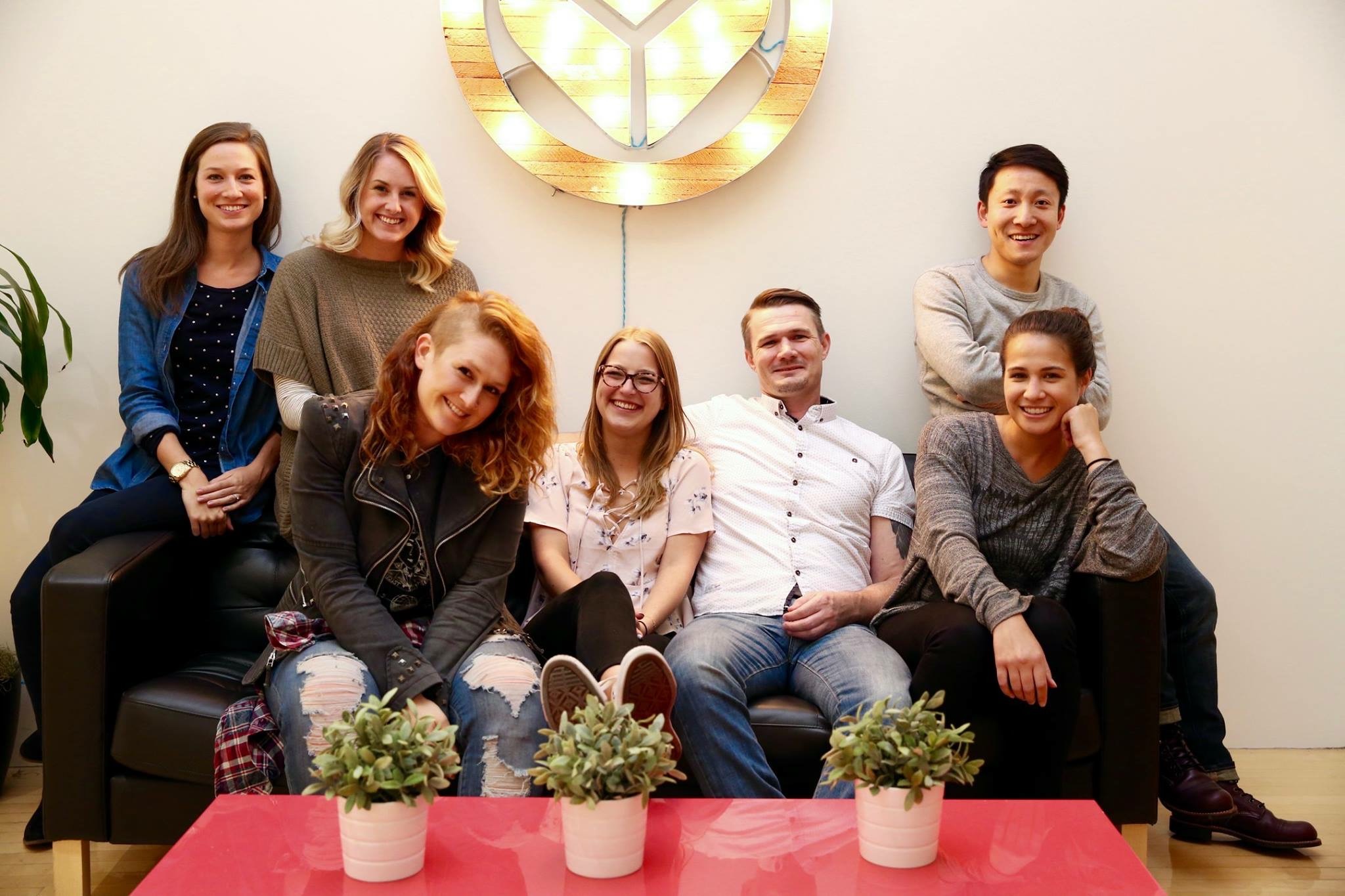 The YouCaring Marketing Team!
From YouCaring to GoFundMe
YouCaring was growing extremely fast, and we had slingshot around our competition to being the 2nd largest peer to peer crowdfunding site. The largest GoFundMe took notice and acquired YouCaring in April 2018, as they didn't care to compete with our marketing machine anymore. 
Into the heart of Silicon Valley
For a kid from rural north-eastern California, I can't tell you how lucky I feel. 
GoFundMe.com hired me to run online marketing and growth for them? What? Pinch me, seriously! 
What did it take?
Hard work - It took countless hours of work and thought to get to where I am. But underneath it all I always default to the set of basic marketing principles I learned in those early days. 
Failure - I failed a lot! But every time I failed, I got back up, I got better, and I moved forward with new knowledge.
Improvement - In nearly every area of my life. I need to improve, as a leader, as a husband, as a father, as a self-disciplined employee. It took a lot of self-reflection and trial and error.
Work in progress - I continue to stumble and try to be just 1% better than the day before. 
So what's next? 
Waiting for a bus in Paris.
I don't know. I've moved on from GoFundMe at this point. I'm still working in Silicon Valley running growth for another startup. I'm learning a ton about business and life. I'm calculating my next move. 
I hold onto this website not because it makes much money (it still earns a few hundred dollars a month of passive revenue, enough to buy groceries for a couple weeks). 
I hold onto it to remind myself of where I come from, and what it's taken to get to where I am. 
I hope, if you've made it this far, you're inspired by this story. If we meet, I"m happy to discuss. Cheers!  
All the best,
Jesse Boland
P.S. Here's the link that changed my life. If you're ready for a change, I hope it does the same for you. CLICK HERE
---