An American Institution: Brooks Brothers Shirts
Brooks Brothers shirts are "The Definition of Personal Style"
Typical Early Dress Shirts From Brooks Brothers
It would be a major oversight to have a website about 1920s fashion history and not include Brooks Brothers.
In the 1920s this American institution clothes some of Americas biggest celebrities and dignitaries in their traditional and excellent quality shirts, suits and ties.

The classics never go out of style
Brooks Brothers shirts were the first American clothing company to button the collar to the shirt.
European polo players had been doing this to prevent their collars from flying up into their faces. Until that point, men's shirts had removable collars that would be washed, starched, and replaced to stay down.
The button-down collar has become a Brooks Brothers hallmark of a distinguished gentleman.
Not much has changed about the company since the 1920s.
Brooks Bros. Shirts are classic, even conservative in appearance and material. There's nothing flashy about them. They're traditionally fit through the shoulders and torso, not baggy and not too slim. Like they were in the 1920s these shirts are made for business attire. After nearly 200 years, you have to trust that they know what they're doing. 

Black Fleece Collection
Browne's shirts are slim tailored, even small in some regards, and made from rugged traditional material, cotton.
These shirts are clothes you will want to hand down to your son. We approve. 

Create Your Own Brooks Brothers Shirt
For nearly 2 centuries Brooks Bros. Has been an American institution, making clothes in the traditional way.
Even in 2011, through use of modern technology, they still give you the option of designing and creating your own shirt, almost like a tailor was doing it. So traditionalists can have their own shirt made to 1920s specifications.
This is a really cool feature and we'd love to see what our readers do with this.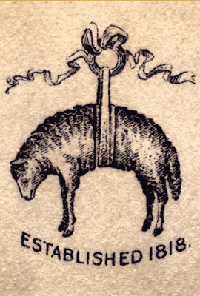 ---