The 1920s Sacque Suit
The Sacque Suit has been around in different shapes for nearly 150 years.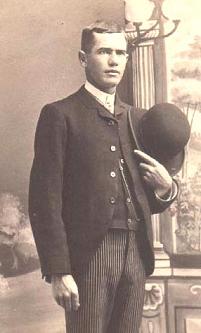 An Edwardian staple of proper "day" dress, the sack (as it was often referred) was considered to be the appropriate business suit of the time.
Very structured in comparison to those suits that came into fashion in the later part of the 1920s, the "sack" still lives today and is making a resurgence in popularity.
This popularity can be attributed to award winning designers like Thomas Cunningham, who developed his own design company.
Cunningham's designs have been worn by hip-hop artists like The Ying-Yang Twins, Kanye West, and U.S. soccer star Chris Albright, among others.
Cunningham's fashions have appeared in Maxim Men's Health, Stuff, New York magazine (online), Cargo, Time Out New York, DNRMagazine, MetroPop, and Fashion Wire Daily.

---